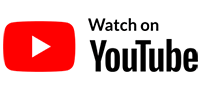 JB Jet-blaster
-Easy and safe to operate
-For drying and heating for joint work and marking striping on asphalt / concrete
-Electric ignition of heat gun
-Heating of gas bottle in water bath to prevent freezing of gas bottle
-Swingable heat gun
-Air cooling of heat gun
-Temperature at exit of heat gun approx. 1200 ° C
Height 1115mm
Width 600 mm
Length 1400 mm
APPLICATION:
The machine is used for drying and clean blowing of joints in asphalt, concrete and other types of coating.
WORKPLACES:
The machine is used on asphalt and concrete.
The exhaust gas of the internal combustion engine contains very toxic carbon monoxide, which can not be smelled.
Therefore, ensure adequate ventilation when using the machine in enclosed spaces.
TECHNICAL DATA:
Net weight 90 kg.
Working weight 104 kg.
Gas Bottle 11 kg.
The gas bottle is heated in a water bath
Drying width Approx. 250 mm.
Drying capacity Approx. 300 m / hour.
ENGINE:
Brand Subaru Ex17
Type 117436, 1-cylinder, air-cooled, four-stroke.
HK 6 HK
Speed 3600 rpm
Start method Reky l + El start
Ignition system Electronic
Fuel Petrol or Gas
Tank capacity 3.2 ltr.
Engine oil 0.6 ltr. (SAE 30)